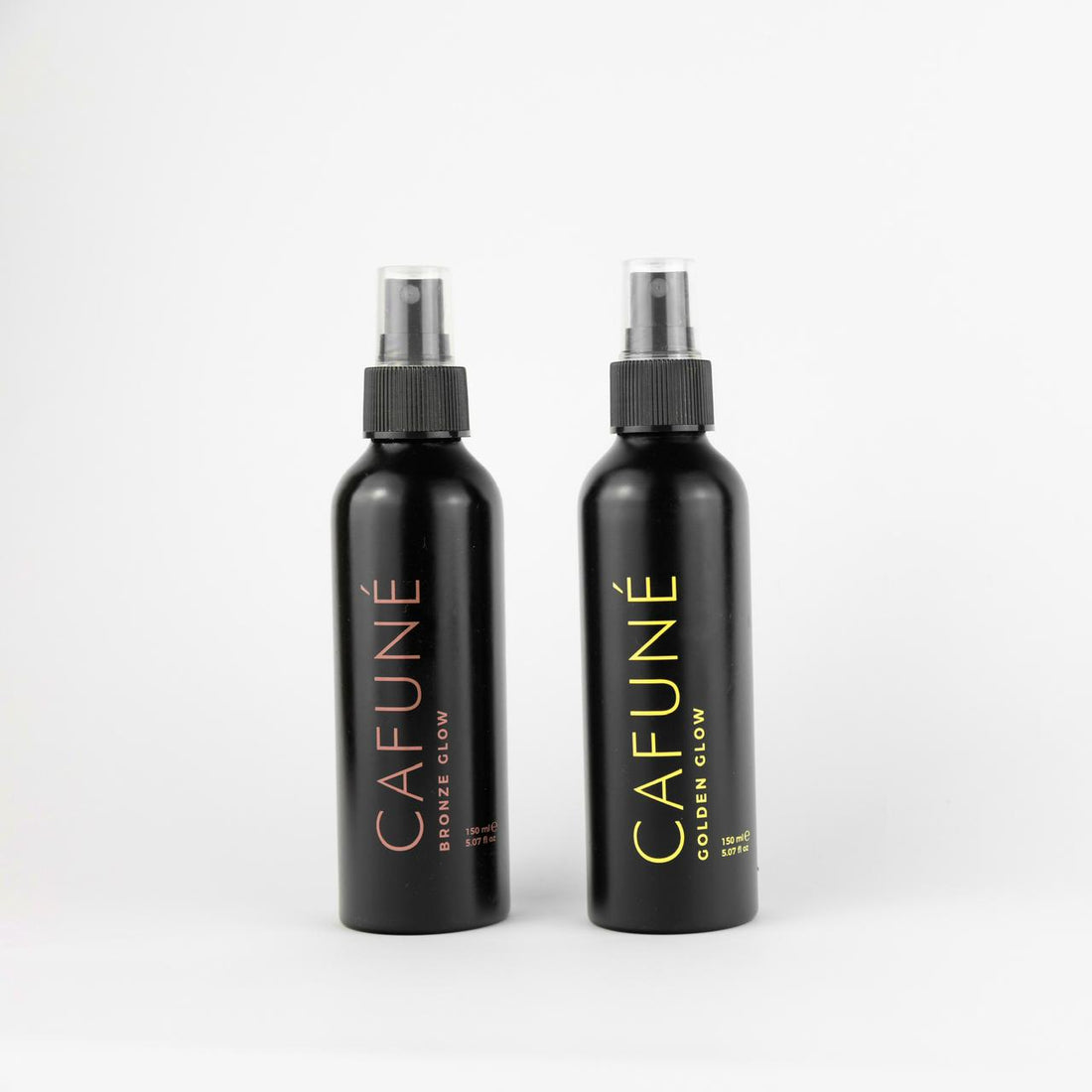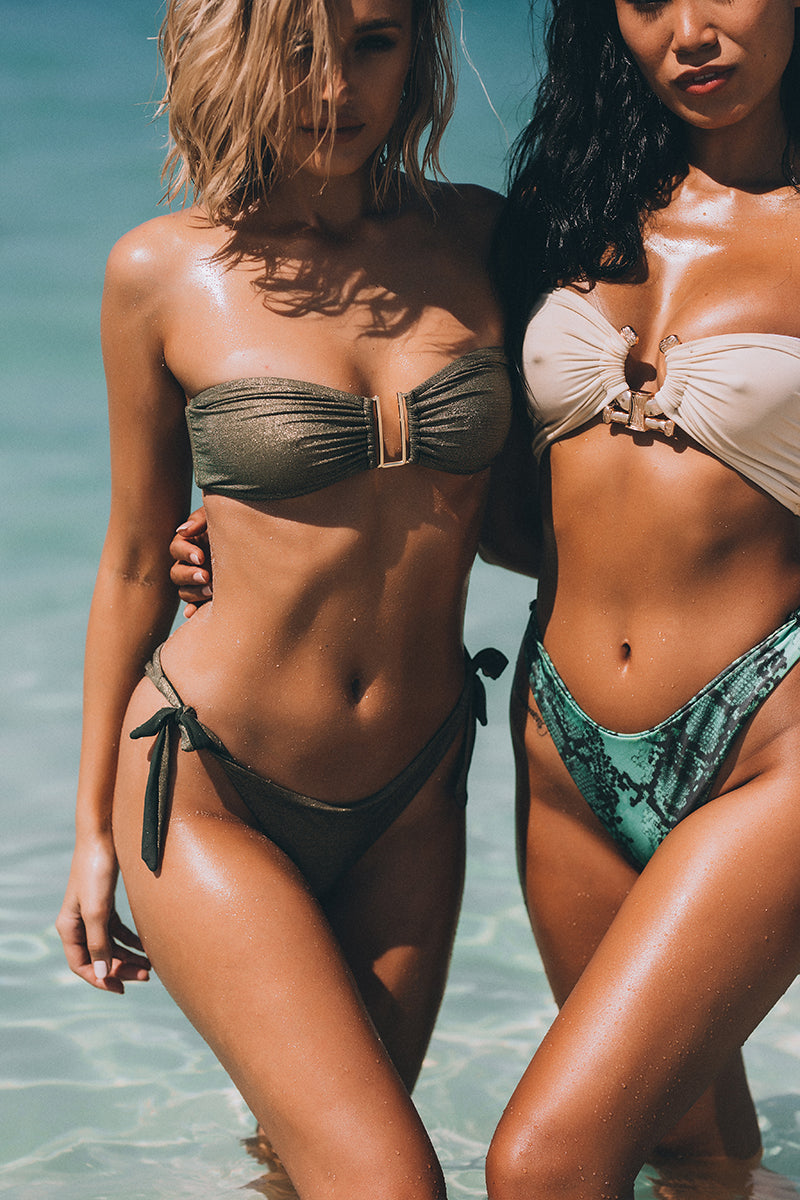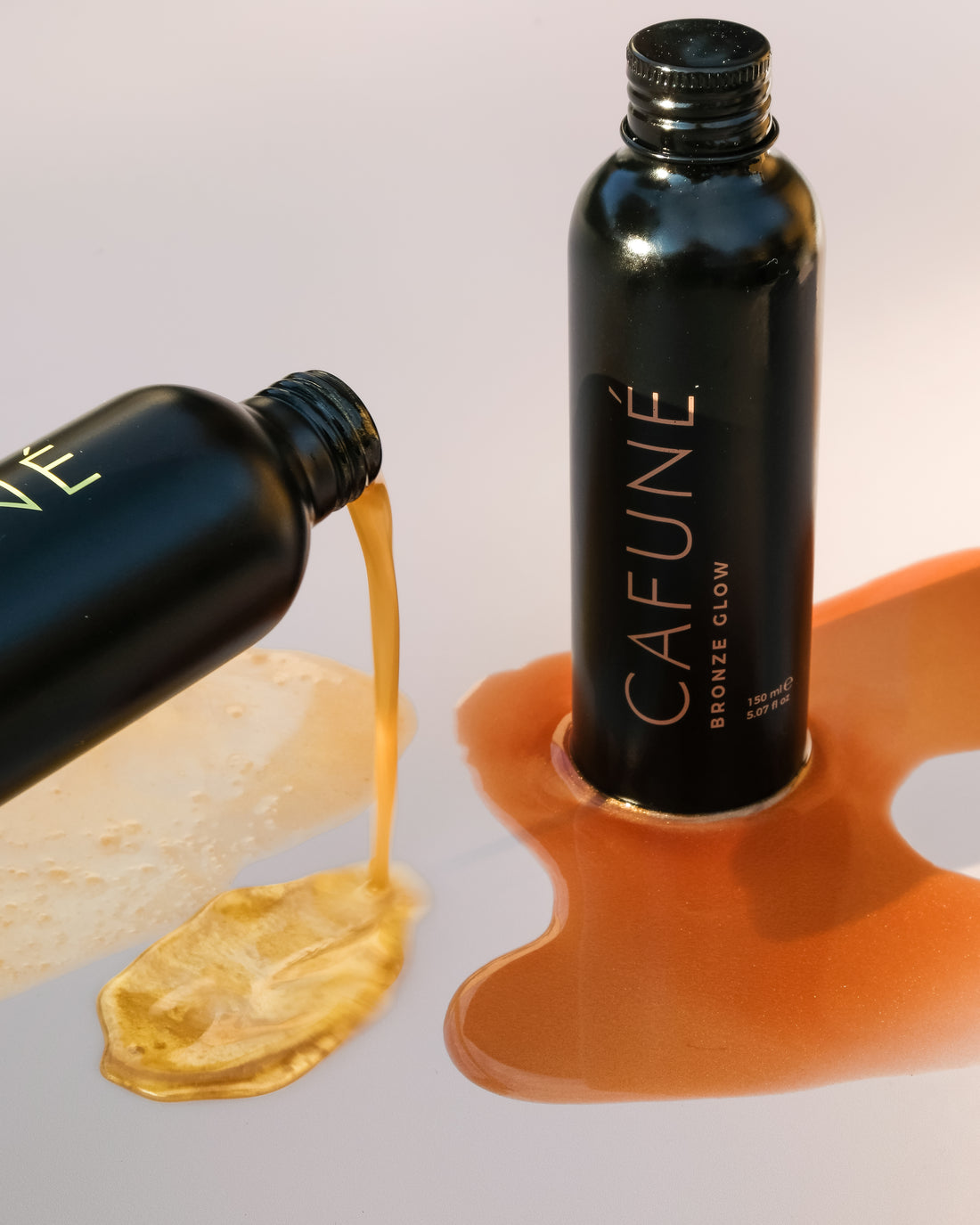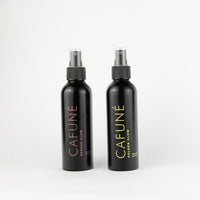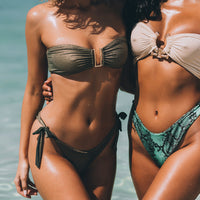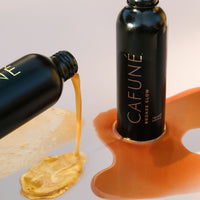 The ultimate duo for dark tanning results. The Bundle contains Bronze & Golden Glow. Tan, moisturize and get your glow on with our shimmering tanning & body oils including watermelon seed oil to boost your tan.
We use 100% vegan friendly ingredients:
Coconut Oil is known for its natural anti-bacterial and moisturizing properties. It contains nourishing fatty acids, which helps to smooth skin.
Watermelon seed oil rejuvenates the skin. A powerhouse ingredient: rich in Vitamin F to lock moisture in the skin and fights uneven skin tone.
Olive Oil is rich in Vitamin E. An anti-oxidant, which protects against free radicals and prevents pre-mature aging.
Our bottles are made out of Aluminium with reusable elements. Keep the spray cap from your previous purchase and save 18% with the refill option.